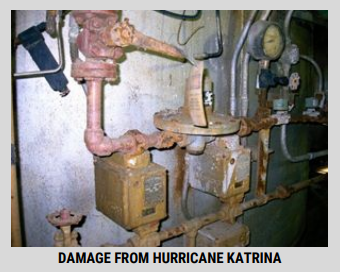 Project Location
Southern US
Project Description
After Hurricane Katrina, the water treatment plant was under water for six weeks. Once the floodwaters receded,
the incinerator needed to be rehabilitated to become functional. The rebuild included cleaning and repainting
everything in the building, replacing some refractory in the furnace, and replacing almost all the ancillary equipment. This was done without the benefit of the original documentation, which was lost in the flood. The entire
controls system was replaced with a state-of-the art system. The furnace required testing for EPA compliance,
and required coordination between IFCO, the plant, and the EPA. Equipment repaired or replaced included the entire
Instrumentation and Controls System, combustion system, feed system, roof sprays, blowers, scrubber (repairs), and oil and gas injection system. In 2012, IFCO performed more repairs after Hurricane Isaac flooded the building again. This damage was not as extensive, and only required the items located in the basement to be replaced.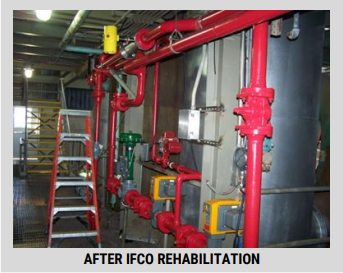 Industrial Furnace Company's Role
Design-Build, Equipment Supplier, Installation
Value
$5.2 Million
Completed
2007