Industrial Furnace Company - Industry Leaders and Legends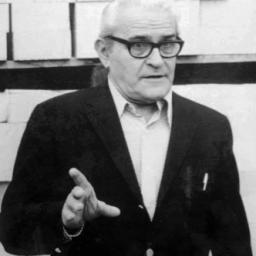 "Big Jim" Lill
James Lill, Sr, also known as "Big Jim", was a decorated WW II veteran, and he left the service with the rank of Major. When he returned from WW II, he worked with his brother as a bricklayer. After a short time working with his brother, Big Jim decided to start his own company. In 1948, Industrial Furnace Co. was born. Big Jim started this operation with a small warehouse and an office in the basement of his home. He would work mornings on the job and make sales calls in the afternoon. Big Jim's first job was at Rochester Smelting and Refining, a local aluminum secondary melt shop. He traveled throughout the northeast often carrying refractory in the trunk of his car. Gradually, he became involved in MHF lining installations and the steel erection associated with these furnaces.
What began as an operation out of Big Jim's home, has grown into full service contractor, capable of handling all facets of industrial construction!
Big Jim was a legend in our industry. His influence and contributions are still felt today.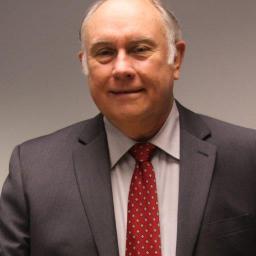 William Mansfield, Sr
Industrial Furnace Company would like to express our sincere happiness, good health, and relaxation to William (Bill) Mansfield Sr. P.E. during his retirement from IFCO. Bill officially retired on 1/1/19.
His vast knowledge and dedication to our industry and IFCO's team mentoring over the past 25+ years has help make IFCO become the only one-stop shop for our customer's furnace needs.
Please join us to congratulate him on his long successful career as an Engineer and Mentor.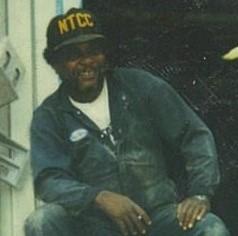 Ernest "Pee Wee" Grant
What makes our industry interesting is the great people that work in it. One of the "great ones" was Ernest "Pee Wee" Grant. He had a larger-than-life personality that left an impact with anyone that spent time with him.
Ernest Grant served our county honorably when he joined the U.S. Air Force on November 29, 1956. He was stationed in Orlando, FL. He received an honorable discharge from Troop AF14641303 A2C AFRES on November 29, 1962.
Ernest was married to his wife, Anne Elizabeth, for over 51 years. He affectionately referred to his wife as "Joe Frazier," or "Joe," for short. To family and friends, he may best be remembered for his famous BBQ's. In 1961, the Grant's relocated to Rochester, NY which is when Pee Wee began his career as a brick mason. In 1974, a 35-year career started at IFCO where he traveled all over the country building all types of industrial furnaces, boilers, and incinerators.
Pee Wee's a legend because of his leadership. He was one of the best superintendent's in IFCO's history. In an industry that is so demanding physically on the crews, he was always tough, but fair. Bill Lill Sr writes about his legacy being "so much more than the many projects he supervised and successfully brought to home plate. He was the epitome of fair play, honesty, hard work, and the proper work ethic."
Of all the great memories, one that first comes to mind is Pee Wee threatening to fire a worker by making a reference to the local bus company and saying "I'm about to call Peter Pan on your a#*!" He also had great nicknames for IFCO's field members such has "June Bug," "Animal," "Yamaha," "Griz," and "Junior." Here's some other Pee-Wee-isms:
"WORFA"- reference to a bad worker, as in being not worth a sh*t
"Chill"- a beer is a chill. A common beverage for Pee Wee that sometime took the place of White Label and Club Soda.
There were times when Pee Wee would be in the IFCO warehouse to straighten up and prep for upcoming projects. After he got the shop crew going and organized, IFCO's founder, "Big Jim" Lill would step outside from the office, onto the stair landing overlooking the warehouse, and with an empty glass holler "lemme put you on the payroll". Then the two would go to Big Jim's office and enjoy some scotch, build furnaces in their heads, and laugh. Meanwhile, Pee Wee would straighten and organize Big Jim's office too while he was in there.
Pee Wee left a remarkable impact in our industry with his role as a mentor and trainer. He transformed hundreds of men into quality refractory bricklayers teaching them not only the work skills they needed, but also the character it takes to come to work each and every day. Bill Lill Sr adds "his history is full of helping urban kids that he took into his life and raised as his own. So many young and new employees would be put under his command knowing they would benefit from his tutelage." The list also includes almost every member of the second and third generation Lill family. We are all better having learned the life lessons taught to us by Pee Wee. Lessons that will be with us for the rest of our lives.
We continue to miss Pee Wee's laugh, smile, and big heart.